Editor in Chief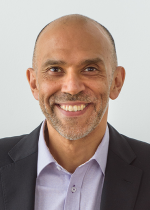 Moyez Jiwa
Professor Moyez Jiwa is the Editor-in-Chief. He is associate dean and professor of Health Innovation at the Melbourne Clinical School, University of Notre Dame. He is also a practicing general practitioner in Melbourne, Australia.
Blog: http://www.theartofdoctoring.com
Managing Editor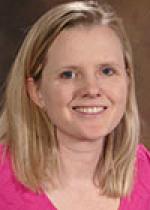 Tammy McCausland
Tammy McCausland is a freelance editor and writer who has spent the last five years working in academic editing and publications management within the healthcare field. She has a graduate degree in journalism from Carleton University in Ottawa, Canada, and a bachelor's degree in English literature from the University of Waterloo, in Waterloo, ON, Canada.
Deputy Editor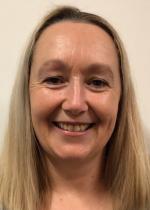 Catherine Krejany
Dr. Catherine Krejany is a lecturer in research at the Melbourne Clinical School, University of Notre Dame Australia. She has a Ph.D. in medical immunology in the field of vaccine development. She is an experienced educator in both the higher education and vocational training sectors. More recently, Catherine has focused on primary care research. Her current interests include health innovations using nudge theory and behaviour change interventions to improve patient experience.
Editorial Panel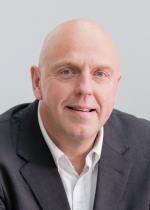 Philip Breedon
Dr. Philip Breedon is professor of smart technologies at Nottingham Trent University in the United Kingdom and leads the Design for Health and Wellbeing Research Group (Devices and Systems). He chaired the first International Design for Health and Wellbeing conference in 2014. He has guest lectured on smart materials in Europe, Canada and New Zealand. Dr. Breedon's research interests and projects centre on new and emerging technologies and materials, including wearable technologies, 3D printing of pathological models, additive and subtractive manufacturing for medical applications, biomimetics, surgical robotics, augmented /virtual/immersive technologies and environments, and investigative research related to using "smart materials" for medical applications.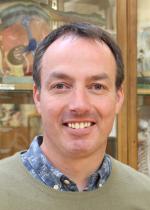 Jon Cornwall
Dr. Jon Cornwall is a physiotherapist with a background in physiology and clinical anatomy. Before joining academia, he was a clinician in the United Kingdom and Australia. Currently, his research focuses on the mechanisms underpinning sarcopenia; he is also active in ethical processes regarding the use of human tissue. Dr. Cornwall is a member of the International Federation of Association of Anatomists committee that oversees the global guidelines for body donation. He sits on the editorial boards of leading journals in the anatomical sciences. Dr. Cornwall has published extensively in the fields of science and education over the last decade.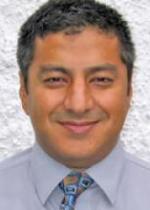 Paresh Dawda
Dr. Paresh Dawda is a general practitioner, ACT regional medical director for Ochre Health and regional clinical director with National Home Doctor Service. He holds honorary associate professor appointments at the University of Canberra and Australian National University, as well as other senior leadership roles, including the ACT/NSW faculty board of the Royal Australian College of General Practitioners, member of the National Expert Committee on Quality Care, chair of Clinical Review Committee at The Canberra Hospital, and board member of the Heart Foundation (ACT). He is passionate for clinical leadership, quality and patient safety improvement focused around patient-centred medicine.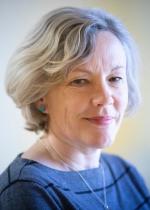 Joanna Goodrich
Joanna has been part of the Point of Care Foundation (PoCF) since its inception in 2007, and was responsible for the development of the PoCF's experience-based co-design programmes. She was PoCF's Head of Evidence and Learning until 2018, when she transitioned to Foundation Associate in order to complete her PhD in patient-centred improvement methods. She also led the Schwartz Rounds programme, an initiative which provides a regular reflective forum for staff from all backgrounds in healthcare organisations to meet together. Joanna has written, researched and presented widely on co-design methods, and has delivered co-design training for the Institute for Healthcare Improvement, the Change Foundation (Canada) and Ethiopia. Joanna is interested in evaluation and impact assessment.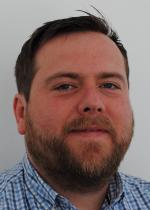 Stuart Green
Stuart Green is a Research Fellow in the School of Public Health, Imperial College London. He has been a member of the National Institute of Health Research Collaboration for leadership in Applied Health Research and Care (CLAHRC) for Northwest London, which aims to translate research evidence into practice to improve patient care in Northwest London. Over the last 10 years he has been involved in quality improvement projects in Northwest London focused on acute medicine, primary care and mental health. He is pursuing part-time studies to secure his Doctor of Public Health at the London School of Hygiene and Tropical Medicine (LSHTM), which explores the implementation of evidence-based guidelines in clinical services.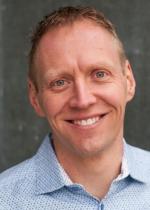 Doug Klein
Dr. Doug Klein is a family physician and researcher with the Department of Family Medicine at the University of Alberta in Canada. He engages with primary care physicians through his work with Primary Care Networks in Alberta. Dr. Klein has expertise in behaviour change. In 2012, he founded CHANGE ALBERTA and currently leads its research team comprising clinicians, administrators, basic science researchers and experts in nutrition, exercise, gerontology and health economics. He has presented on lifestyle intervention in Canada and abroad. A recognized expert on lifestyle interventions in primary care, Dr. Klein has research and health promotion projects based in primary care and in the community.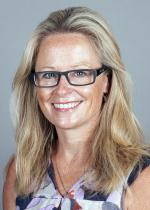 Deana McDonagh
Dr. Deana McDonagh is professor of industrial design in the School of Art + Design at the University of Illinois (Urbana-Champaign) and faculty at the Beckman Institute of Advanced Science and Technology, also located in Urbana-Champaign, IL, USA. Dr. McDonagh's research concentrates on emotional user-product relationships and how empathy can bring the designer closer to users' authentic needs, ensuring both functional and emotional needs are met by products.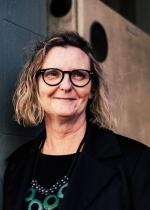 Sarah McGann
Professor Sarah McGann is the Dean of Arts and Sciences, Fremantle, at the University of Notre Dame Australia. Her research publications build upon her architectural research and practice background particularly within the "social life of buildings." Sarah has expertise in design for ageing and palliative care. In her prior international architectural practice, she has designed award-winning palliative care hospice projects. Sarah also consults with a range of architectural practices, healthcare and aged care providers on built environment matters. Her funded work includes investigating the impact design and spatial practices have upon buildings and their occupants. Sarah is currently the Principle Investigator in an interdisciplinary project that examines the design of aged care facilities and their impact on quality of life indicators.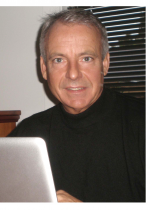 Chris McGrath
Dr. Chris McGrath contributes part-time to clinical/functional anatomy teaching in the Department of Anatomy at Otago University in New Zealand. He first trained as a clinician (osteopath) in London, then earned postgraduate qualifications in biomechanics at the Bioengineering Unit, Strathclyde University. Dr. McGrath moved to New Zealand and continued postgraduate study at the University of Otago in occupational health practice and masters and doctoral degrees in anatomy. His academic interests centre on clinical and functional anatomy and evidence-based practice in manual health care.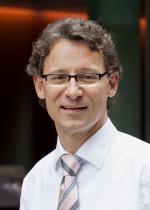 Markus Melloh
Dr. Markus Melloh is an orthopaedic surgeon and rheumatologist trained at the Free University Berlin. He is professor and chair of Public Health and foundation director of the Centre for Health Sciences at Zurich University of Applied Sciences. He also holds appointments as adjunct professor of workplace and health at the Centre for Medical Research at the University of Western Australia, and as adjunct professor of medical education at the Faculty of Health Sciences at Curtin University.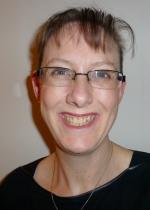 Carolyn O'Shea
Dr. Carolyn O'Shea is a general practitioner in Melbourne and a senior medical educator at Victorian Metropolitan Alliance. Her research has considered consultations, computers and communication. Throughout her career she has combined clinical practice with non-clinical roles in medical editing or education, including undergraduate education and vocational training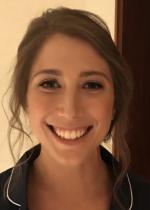 Keren Port
Dr. Keren Port is a junior doctor working in Sydney, Australia. She has a Bachelor of Medicine/Bachelor of Surgery from the University of Notre Dame Australia, Sydney, and a Bachelor of Applied Science (Occupational Therapy) from the University of Sydney. Following on from prior careers in allied health and community development, Keren has a keen interest in holistic medicine and a focus on patient-driven health management.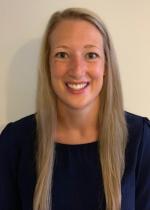 Sarah Ringin
Dr Sarah Ringin is currently working at St Vincent's hospital in Melbourne where she is undertaking her training years as a junior doctor. Before studying medicine she completed a Bachelor of Exercise Science then qualified as a podiatrist, operating her own business in Sydney. Sarah is interested in dermatology and rural health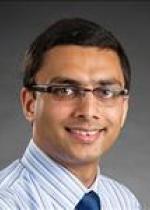 Akshay Sharma
Dr. Akshay Sharma, is a clinical fellow in the Department of Pediatric Hematology and Oncology at St. Jude Children's Research Hospital, Memphis, TN, USA. He received his medical training at Manipal University, Mangalore in India and the University of Kentucky, Lexington in the USA. He did his postdoctoral training at Emory University, Atlanta. His research interests include gene editing for treatment of hemoglobinopathies as well as graft engineering and immunotherapy techniques to improve stem cell transplantation for malignant hematological conditions. He has published extensively in the fields of stem cell transplantation and pediatrics.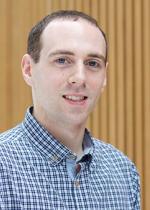 Luke Siena
Luke Siena is a researcher and PhD candidate based at Nottingham Trent University in the United Kingdom, and is a member of the Medical Design Research Group. He received his BSc (Hons) in Computer Aided Product Design, MSc in Smart Design and PGDip in Professional Research Practice at Nottingham Trent University between 2008–2016. Luke's research interests include medical device design and engineering, 3D printing, emerging technologies and materials, and accurate assessment and measurement of health outcomes. Luke's current focus is based on investigative research relating to the use of smart materials and technologies for medical applications, specifically emergency airway access devices.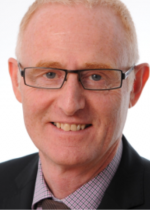 Grant Taylor
Grant Taylor is Science Director of Plusplay, a multidisciplinary design group focusing on end-user engagement in community and civic development programmes. He also runs a consultancy, Taylor Health Design, which focuses on healthcare strategies and interventions addressing patient-behaviour as a critical determinant of healthcare outcomes. Prior to that, he was Director of Group Clinical and Research at Atlantis Healthcare Group Ltd leading a global team of health psychologists designing treatment adherence programmes and managing the Atlantis Research Institute. He also set up the national New Zealand child helpline 0800WHATSUP and was in full-time practice as a clinical psychologist for 22 years. Currently, he's focused on using ICT technology tools and design techniques to improve people's well-being.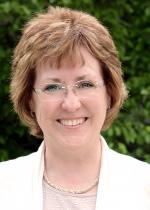 Joyce Thomas
Joyce Thomas is an innovator/educator with a passion to empower people through good design. She has used empathic research strategies to design consumer products that have been awarded 59 US and international patents. Ms. Thomas is an assistant professor of industrial design at Auburn University, Auburn, AL, teaching design thinking and studio courses. As chief creative officer for the ThomasSchumer Group, she provides entrepreneurship education and innovative product solutions for a diverse group of small businesses. She received her MFA from the University of Illinois Urbana-Champaign in the United States.