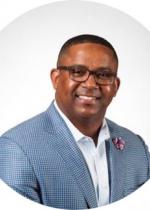 R'Kes Starling

No
No
Interviewee
As CEO and Founder of Reveles Clinical Services, R'Kes has over 18 years providing high-touch pharmacy services, clinical reach operations, specialty drug distribution, and clinical management to patients with rare and complex diseases such as Chronic Kidney disease, Cancer, Hemophilia and Cystic Fibrosis.
Prior to founding Reveles, R'Kes headed up the Specialty Pharmacy and Clinical Research Service business at McKesson, which is a "central depot" that provides investigational product distribution, accountability, and storage for the US Oncology Network. R'Kes oversaw a multi-disciplinary clinical research team that was involved in over 130 active oncology-focused clinical trials and responsible for delivering over 50,000 annual shipments of investigational products, laboratory kits, and clinical supplies to the US Oncology network sites across the United States. Prior to McKesson, as the Vice President of Operations, he previously oversaw eight Home Infusion specialty pharmacies in six states with Coram CVS Specialty Infusion Services, which has translated into R'Kes having in-depth experience and knowledge of providing direct-to-patient care for thousands of patients on commercialized medications with complex and rare diseases in their homes.
Prior to Coram, R'Kes held a variety of management roles with DaVita, Inc., a Fortune 500 Dialysis services provider. Before the dialysis industry, Mr. Starling has worked in the retail pharmacy operations management at Wal-Mart, Sam's Club, and Target Stores.
Additionally, R'Kes have consulted and worked collaboratively with over 30 biopharmaceutical companies on pre-launch to commercialization development, launch strategies, and patient access programs for new specialty pharmaceutical therapies. 
R'Kes received his Bachelor of Science in Pharmacy from Purdue University and his Executive MBA from Kellogg School of Management, Northwestern University.