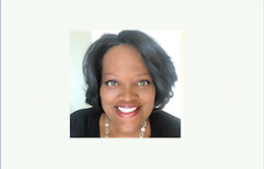 Kimberly Richardson

Yes
Yes
Editor
Kimberly Richardson is a seven-year ovarian cancer survivor. She had a rare form called Ovarian Granulosa Cell Tumor Stage 3A.
Prior to diagnosis, Ms. Richardson had 25 years of urban planning and community economic development experience. Her accomplishments included creation of a TIF district for the development of a major hotel and restaurants; rehabilitation and new construction of single family and multi-family housing units; and revision suburban business and housing code enforcement zoning ordinances.
Ms. Richardson has been active since treatment in various forms of advocacy. As an advocate leader for the Ovarian Cancer Research Alliance (OCRA), she speaks with legislators on the importance of funding for ovarian cancer research. She has crafted state legislation for an Illinois gynecologic cancer commission and has spoken at the national conference on patient advocacy. In her advocacy role with DoD/CDMRP/OCRP, she is a pre– and peer reviewer and contributing writer to the agency's patient advocacy blog GLOBELTHON. 
She shares her perspective on disparities in genetic testing and clinical trials through multiple platforms and has hosted citywide events in partnership with the Food and Drug Administration's Oncology Center of Excellence and the Center for Information and Study on Clinical Research Participation to increase minority participation.
Currently, Ms. Richardson currently works with local elected officials and community-based groups on health equity surrounding COVID–19 and has shared her perspective as a cancer patient and advocacy partner with WCG. She has developed a program model called Survivors Advising Scientists that includes training modules on basic scientific inquiry for survivors and new patient advocates that will be showcased at this year's virtual American Society of Clinical Oncology conference.